There's a new update - Survey Interface!
There's a new survey interface makeover, including an intuitive layout, major bug fixes, and changes on the style side. The elements have been moved to the left side of the of the screen, making it easier to add survey elements and customize your survey. There are also changes to creating a new survey, editing settings, adding slides, and more. Plus, there are new options for custom fields and quick add.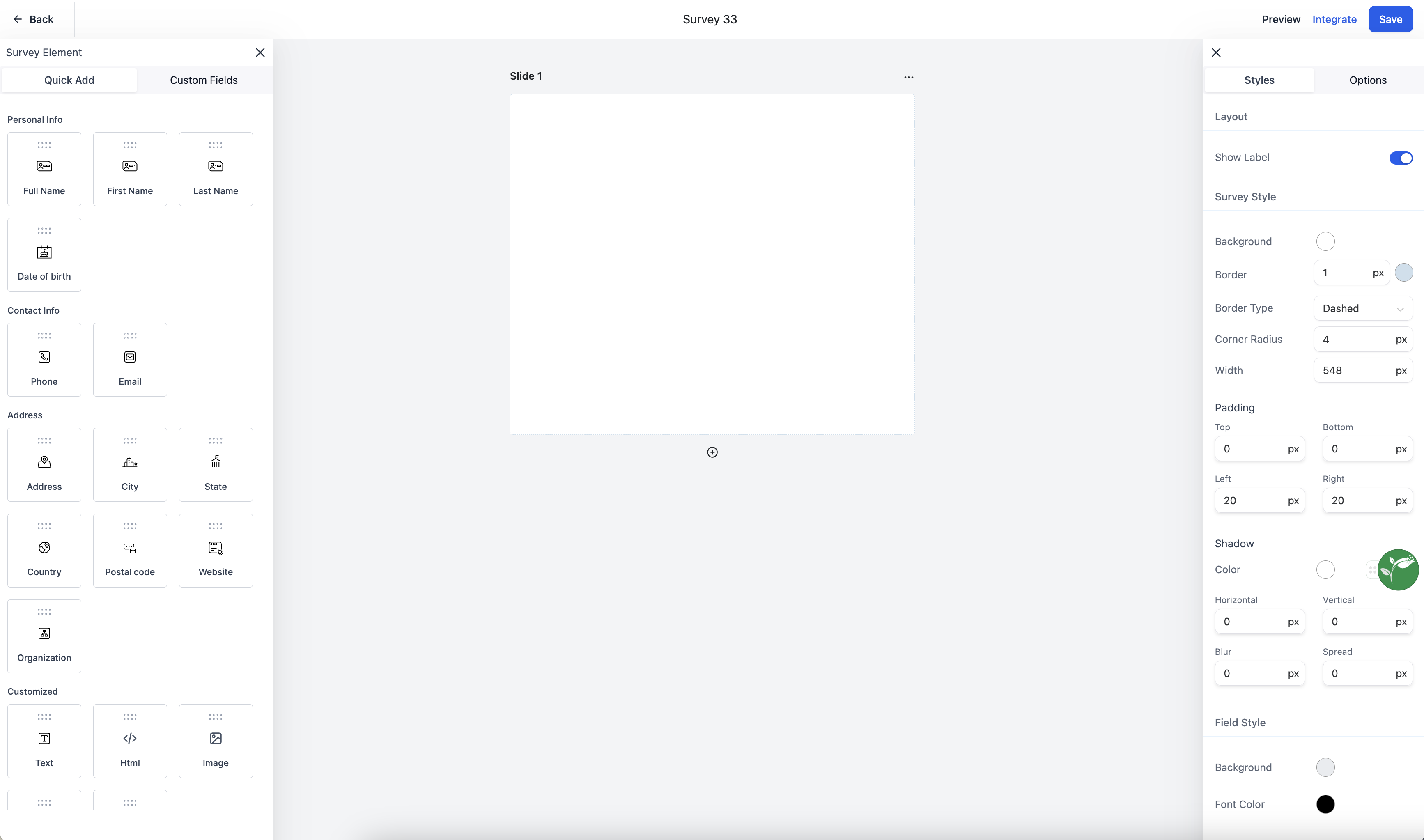 The change log describes this update with these details:
Head over to the Sub-Account Settings and navigate to Labs

Look for the "Brand New Survey Builder" option.

Activate the new UI by turning on the toggle switch.

Visit the Survey Builder, and you'll find the new builder ready to use!

We have given the interface a makeover, focusing on usability. The new design offers a clean and intuitive layout, ensuring a seamless form building experience.

Survey elements like standard and custom field can be added from left. All the style, designs and options are available on the right.

Major Bug fixes on preview & usability side. Easier to add & manage slides, easier access to preview the survey & integrate them in funnels.

Style sidebar is in drawer making easy creation of survey with higher width than usual.
With an array of styling and addition options on the right, it makes surveys not just functional but beautiful too! So, if you're ready to explore the new and improved survey builder, dive in!