There's a new update - Custom Fields in Opportunities!
Our Opportunities feature just got a boost with the introduction of custom fields. Now, you can capture and organize all the extra information your business needs in a way that suits you best.
Get ready to unleash your creativity because customizing fields for opportunities is as easy as pie! Just like with contacts, you can now enjoy the flexibility and convenience of tailoring fields to your unique requirements. It's time to take control of your opportunities like a pro.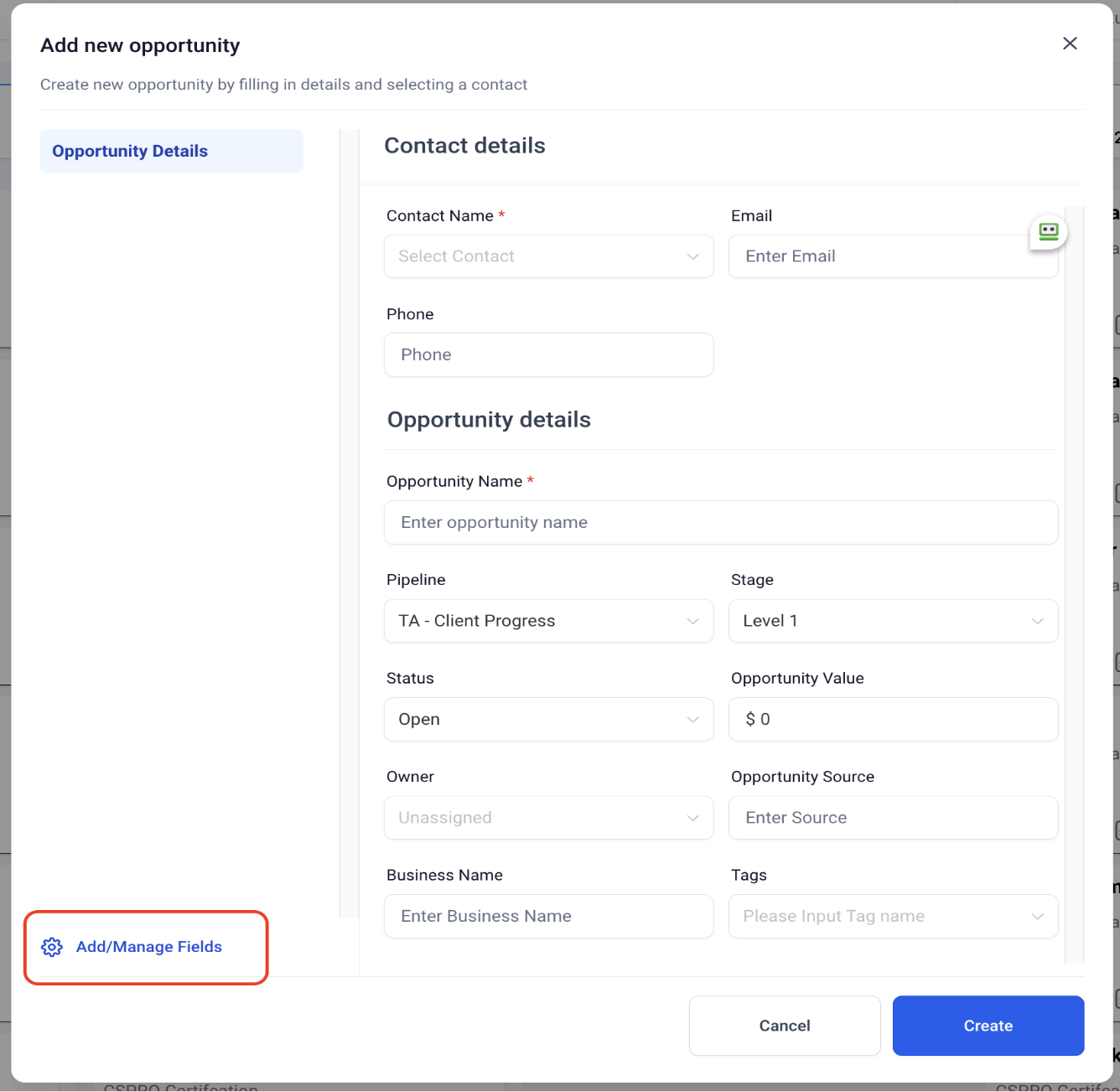 But wait, there's more! To keep things super organized, we've introduced custom folders for your custom fields. It's like having virtual file cabinets to neatly categorize and group your fields based on different aspects of your process. Say goodbye to chaos and hello to streamline organization!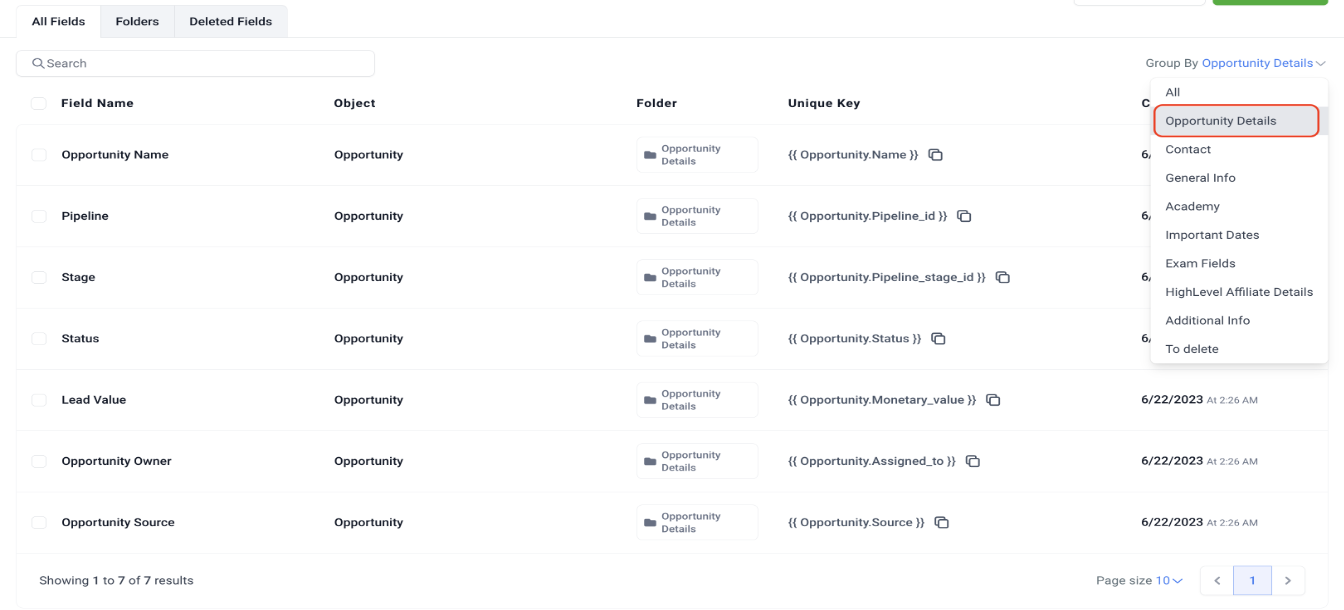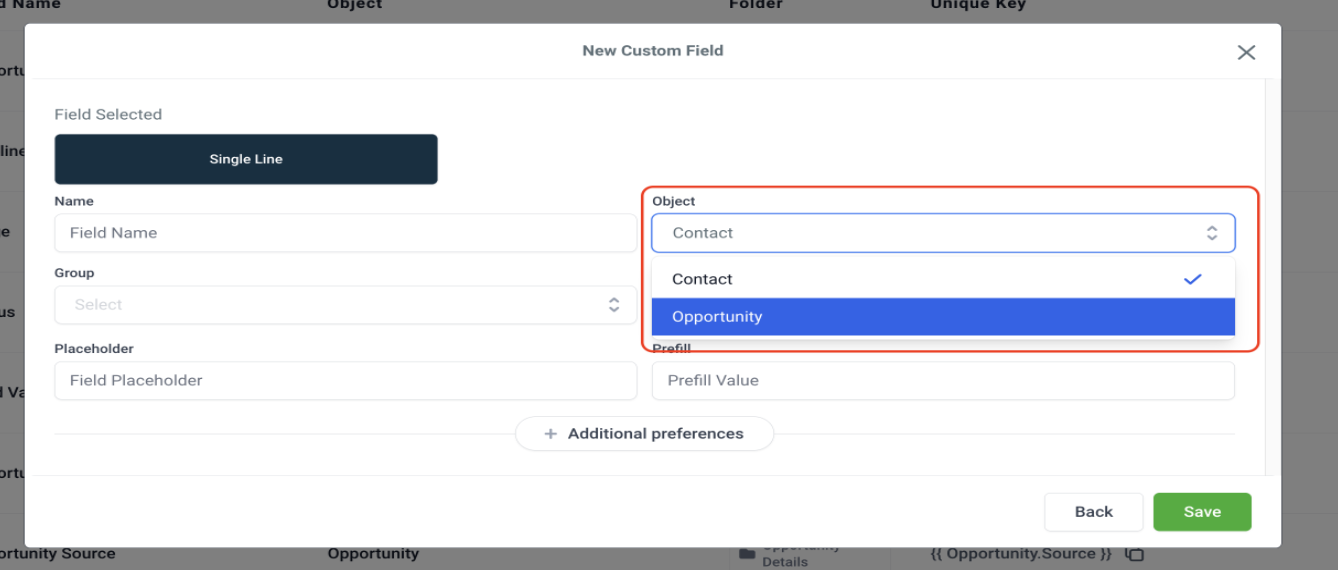 Oh, and get this: you can now customize the visibility of your opportunity cards with the "Hide Empty Fields: option. That means you can focus on the important stuff and keep your cards clean and clutter-free. Talk about a total game changer!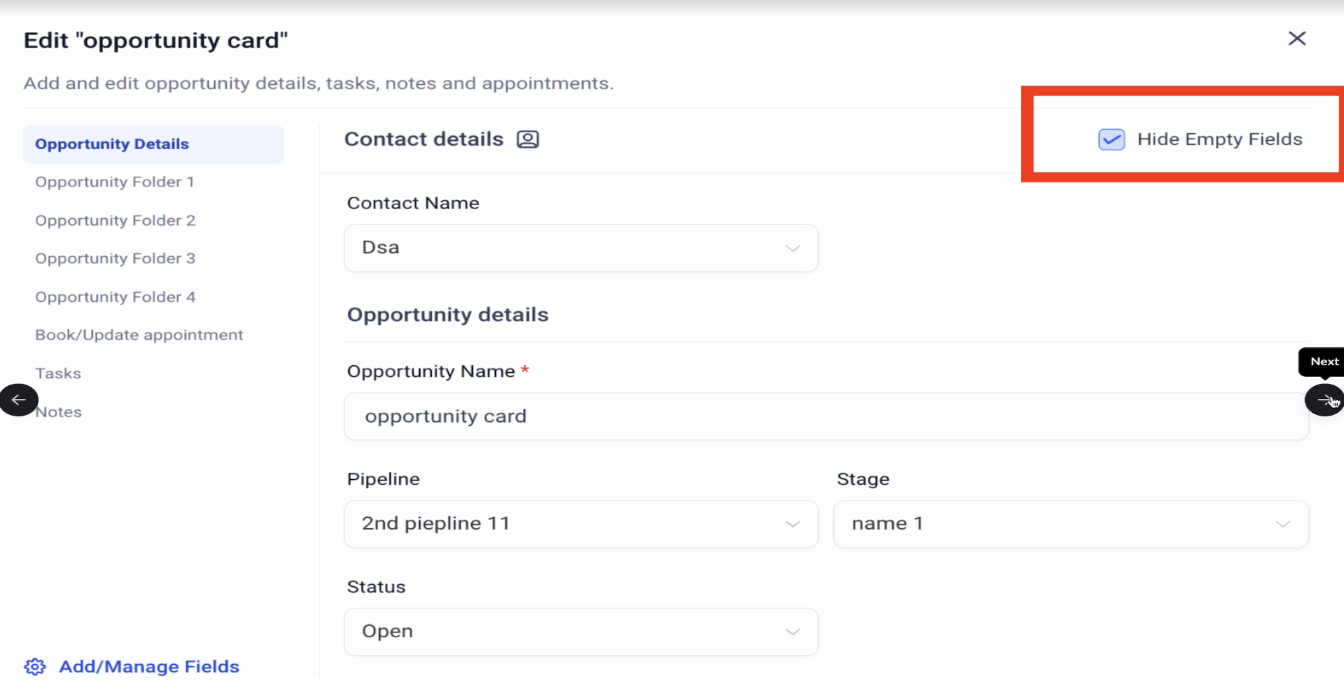 We couldn't stop there, the Opportunity Modal got a fancy makeover, complete with a refreshed UI/UX that'll make you feel like a rockstar. And as if that wasn't enough, we've added a brand-new Task Tab and Note section to supercharge your workflow and keep everything in one place. How cool is that?
In other words:
Custom Fields for Opportunities: Now you can capture and organize additional information specific to your business needs, Create custom fields effortlessly and enjoy the same flexibility you have with contacts. It's all about tailoring your pipeline to perfection!
Custom Folders for Ultimate Organization: We understand the importance of keeping things neat and tidy. That's why we've introduced custom folders for your opportunity custom fields. Categorize and group them based on different aspects of your process. Get ready to conquer organization like never before!
Hide Empty Fields Option: Declutter your opportunity cards and focus on what matters most. With the "Hide Empty Fields" option, you can choose to showcase only the fields that are relevant to each opportunity. Say goodbye to information overload and hello to a streamlined view!
Revamped UI/UX for the Opportunity Modal: We've given it a fresh new look and enhanced user experience, making managing your pipeline a breeze.
Task Tab and Note Section: Stay on top of your game with our brand-new Task Tab and Note section. Keep everything organized and within reach, making your workflow smoother than ever.
So what are you waiting for? It's time to dive into the upgraded features, unleash your opportunities' full potential, and conquer the pipeline like a true champion!